PreSonus Central Station PLUS - Passive Studio Control Centre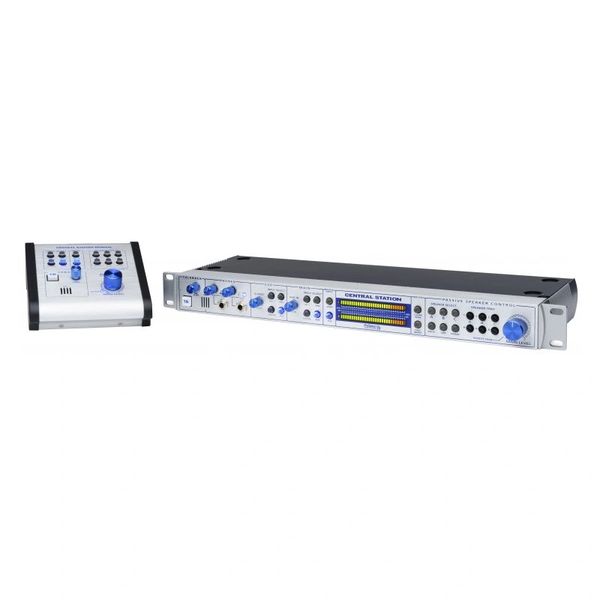 PreSonus Central Station PLUS - Passive Studio Control Centre

Central Station PLUS

Take Command of Your Monitor Speakers.
You mostly monitor on near-fields, but occasionally switch to big, honking Main speakers or a second set of near-fields. You want to hear what your mix sounds like with and without subwoofer bass. And you want to be able to monitor straight from digital sources as well as analog. Meet the Central Station Plus.

It's one of our most popular products for professional studios because it provides the perfect combination of stereo inputs, outputs, and recording-communication functions, allowing you to easily manage multiple sources and monitor speakers.

With Central Station, you can easily switch between three sets of stereo, analog input sources with individual level controls. Two stereo S/PDIF digital sources connect via one coax and one Toslink optical port. You can audition these sources with up to three pairs of speakers, with individual trim pots for each speaker—recessed to avoid accidents. You also get a pair of line-level main outputs, a pair of line-level cue outputs to feed a headphone-distributions system (such as our HP60 or HP4), and two screaming-loud headphone amplifiers with individual level controls.