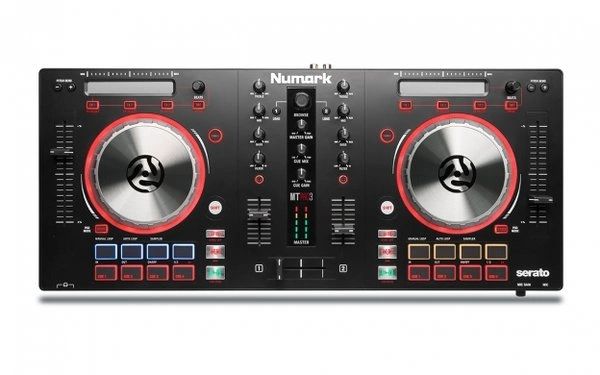 Numark Mixtrack Pro3

Numark Mixtrack Pro 3

Designed with the skilled, professionally-aspiring DJ in mind, the new MixTrack Pro III offers a multitude of features and performance attributes that set them above the entry-level class of product, yet they offer extraordinary value and easy transportability.
• 16 multi-function performance pads.
• Dedicated track browsing controls from your library.
• Integrated class compliant audio interface with ¼' and 1/8" headphone connections.
This controller offers a whole host of features and performance that sets it way above conventional DJ controllers, yet it offers great bang-for-the-buck and it's a snap to take anywhere.
Put Real Power into Your Performance
The place is hot. The action is non-stop. You're the one in the driver's seat. We make sure you have the horsepower to get it done. Mixtrack Pro 3 will never let you down. We've kept everything you loved about the Mixtrack Pro 2, but now there's even more.
How's this—we give you 100mm pitch sliders that make it easy to perform even the finest pitch adjustments, so it's easy to keep two cuts in perfect beat sync without any drift. Other people's 60mm pitch sliders can't come close to matching this performance. We make you look and sound great!
No Limits on Your Creativity
Dive into our 16 multi-function backlit performance pads and add loops, launch samples, and control hot cues to your performance. Use the multi-function touch strip for dynamic FX control and track search operation. There are dedicated filter knobs for each channel, to give you just the exact amount of tonal control you need for that perfect sound. If you can think it, Mixtrack Pro 3 will do it.