GoPro Hero4/SL2 Silver - Music Edition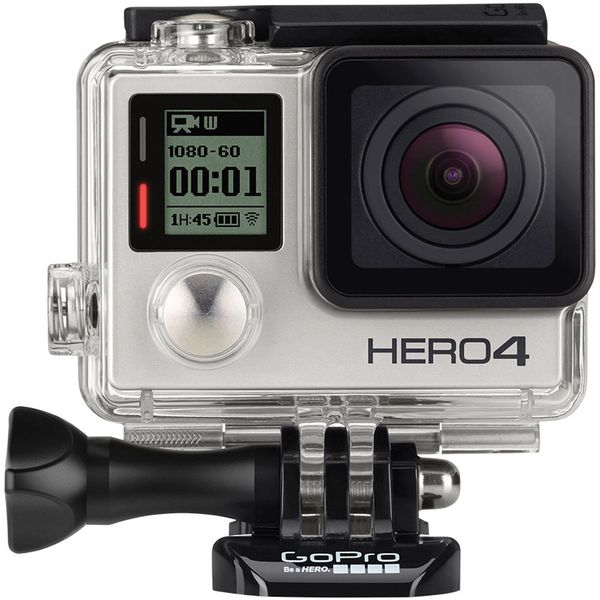 GoPro Hero4/SL2 Silver - Music Edition
GoPro GO-HERO4/SL2
HERO4 Silver - Music Edition
Whether in the studio, jamming with friends or playing a gig, the HERO4 Silver/Music edition has everything you need to capture and share stunning video and photos of your performance. Mount the camera to instruments, turntables, mic stands and stage equipment for immersive GoPro-style footage that allows friends and fans to experience your music in a whole new way. The built-in touch display makes controlling the camera, framing shots and playing back footage more convenient than ever. And with GoPro software, you'll have all the tools you need to create professional videos to promote on Facebook, Twitter, YouTube and more.
HERO4 Silver is the first-ever GoPro to feature an integrated touch display. Use it to preview photos and videos to frame your perfect shot. Play back content, and relive the moment instantly. Easily navigate camera menus and adjust settingsjust tap and swipe the screen.
Features 4K15, 1080p60 and 720p120 video, 12MP photos up to 30 frames per second, built-in Wi-Fi and Bluetooth, and Protune for photos and video.
What's Included:
HERO4 Silver Camera with Built-In Touch Display
Rechargeable Battery
The Frame
2 Removable Instrument Mounts
Mic Stand Mount
Protective Lens + Lens Cap
Quick Release Buckles
3-Way Pivot Arm (Mounting Hardware)
USB Cable