Arriba AL-56 Deluxe Wireless Microphone Case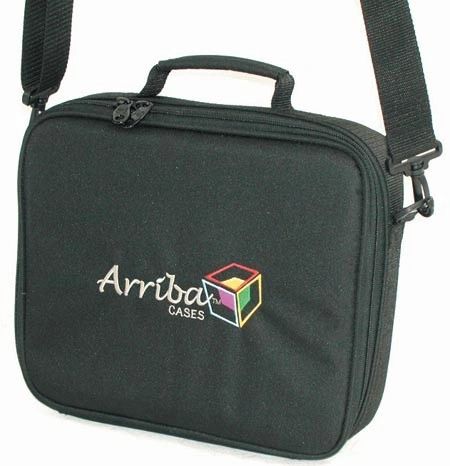 Arriba AL-56 Deluxe Wireless Microphone Case

AFFORDABLE, QUALITY PROTECTION FOR MOBILE LIGHTING FIXTURES!

• Deluxe Microphone Case / Gear case.can be used for about anything that fits into the case.
• Works with all brands of equipment
• Affordable padded soft cases designed to protect and extend the life of mobile lighting fixtures
• Great for mobile DJs, Karaoke rigs and working bands
• Extra's for storing extra Lamps, Clamps, Cables and other Accessories
• Saves valuable transport space by allowing fixtures to be stacked without having to be boxed
• Secure "view windows" on Arriba Cases make it easy to identify specific fixtures even after they've been packed, or place your business card in the window for personal identification
• Extra wide mouth design allows gear to be removed quickly and easily.