American DJ PAR 46A (Polished)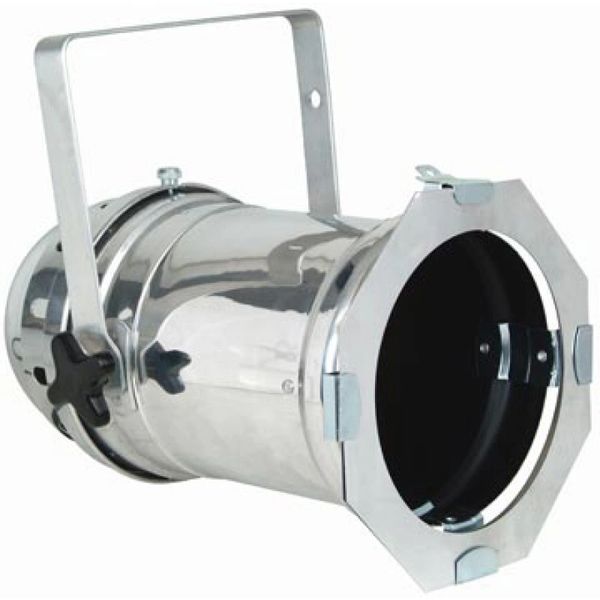 American DJ PAR 46A (Polished)
Having the right par cans lighting up your stage is crucial, and making sure that they are reliable and of good quality is very important. That is why the Par-46 A/B par cans are what you need to complete your stage light setup.

These par cans are ideal for lighting tables, hallways, architectural applications, or any area where you require a wash of light. It's light weight and durable design means it wll last for a long time and will survive any mobile entertainers schedule.

Either Par-46/A or Par-46/B par cans work with the the LL-200Par46 200 watt lamp (lamp not included). You will have no problem mounting multiples of these to your truss or stage setup using the included mini clamp. The A/C cord and socket is included, so no need to go searching around in your gear bag.


• Complete with Gel frame, socket, A/C cord & wiring kit
• Light weight and durable design makes it ideal for touring or permanent installations
• Available models: High Polish (Par-46A) or Black (Par-46B)
• Also available: (PAR-46A/B SPECIAL) ASSEMBLED High Polish or Black PAR-46 Can with Reflector Kit, DYS lamp, High Gel Frame, socket, A/C Cord, Wiring kit, High Temperature Cord, & Mini Clamp
• Dimensions: 11.75"L x 8.25"D
• Weight: 2.3 lbs.
• Lamp not included.