American Audio Sense 8 Inch Passive Speaker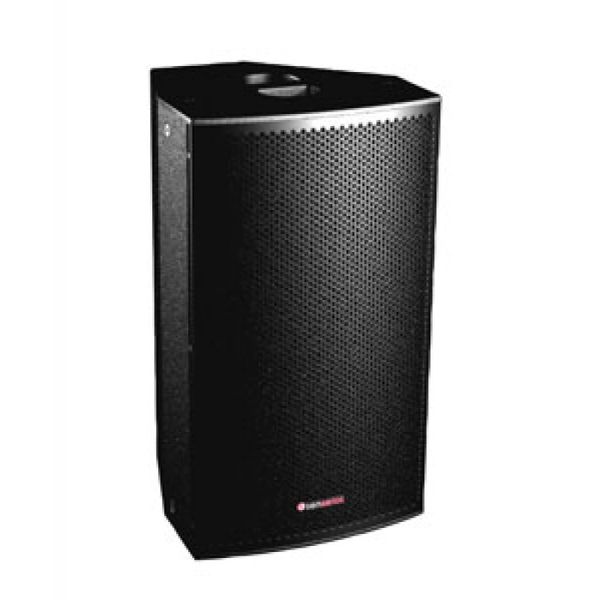 American Audio Sense 8 Inch Passive Speaker

American Audio Sense 8 Inch Passive Speaker
The Sense 8 Speakers are flexible enough to meet all your high-end requirements without missing a beat. The durable and light weight plywood cabinets are designed to provide years of service, and crafted to match the internal components. The asymmetric design allows for use as floor monitors while reducing undesirable internal reflections and resonance.

The Sense 8's aluminum frame woofer has a 50 mm voice coil, and the high frequency driver's lens is rotatable for 75° x 50° or 50° x 75° dispersion, giving you the flexibility you need to tackle virtually any acoustic situation.

The Sense Series features 8 ohm nominal impedance, parallel four pole twist-lock connectors, heavy-duty powder coated steel grills with acoustic foam lining, and integrated M8 rigging points in all corners. All this, plus ample power handling, smooth response, and rugged construction, adds up to a speaker system that you can't live without.

The Sense Series is a multi-functional, compact, and lightweight speaker system for flexible yet ambitious sound applications, and it won't break your budget. You will wonder how you every lived without it!
Specifications
Woofer: 8" AA PA850, Aluminium basket, 50mm voicecoil
High Driver: 1" compression driver with 44mm voicecoil mounted on a 90°x60° CD horn
Power Handling: 175W continuous, 350W program, 700W peak
Recommended input power: 100-250W @ 8Ohm
Sensitivity: 3dB SPL, 121dB Peak
Freq. response: (-3dB) 88Hz - 20kHz
Freq. range: (-10dB) 75 Hz - 21kHz
Nom. dispersion h x v: (-6dB) 90°x60°
Impedance: 8Ohm
X-Over: 2800 Hz 12dB/18dB
Finish: black structure paint
Protective Grid: powder coated steel grill with acoustic foam
Connector: 2x Speakon connectors
Handle: 1 handle on the top
Monitor angle: 45°
Pole mount: integrated M8 Screws for rigging eyes in all corners
Cabinet: plywood
Dimensions (LxWxH): 250x436x230mm
Weight: 10kg
Perfect matched components and case details
Passive full range system for medium size applications
Multifunctional case design
Quadratic horn (rotatable)
90° x 60° dispersion
First class mechanical manufacture for day-to-day operations
Equipped with optimized 8" MF/LF driver
Large optional accessory range
Ideal for mobile and install applications